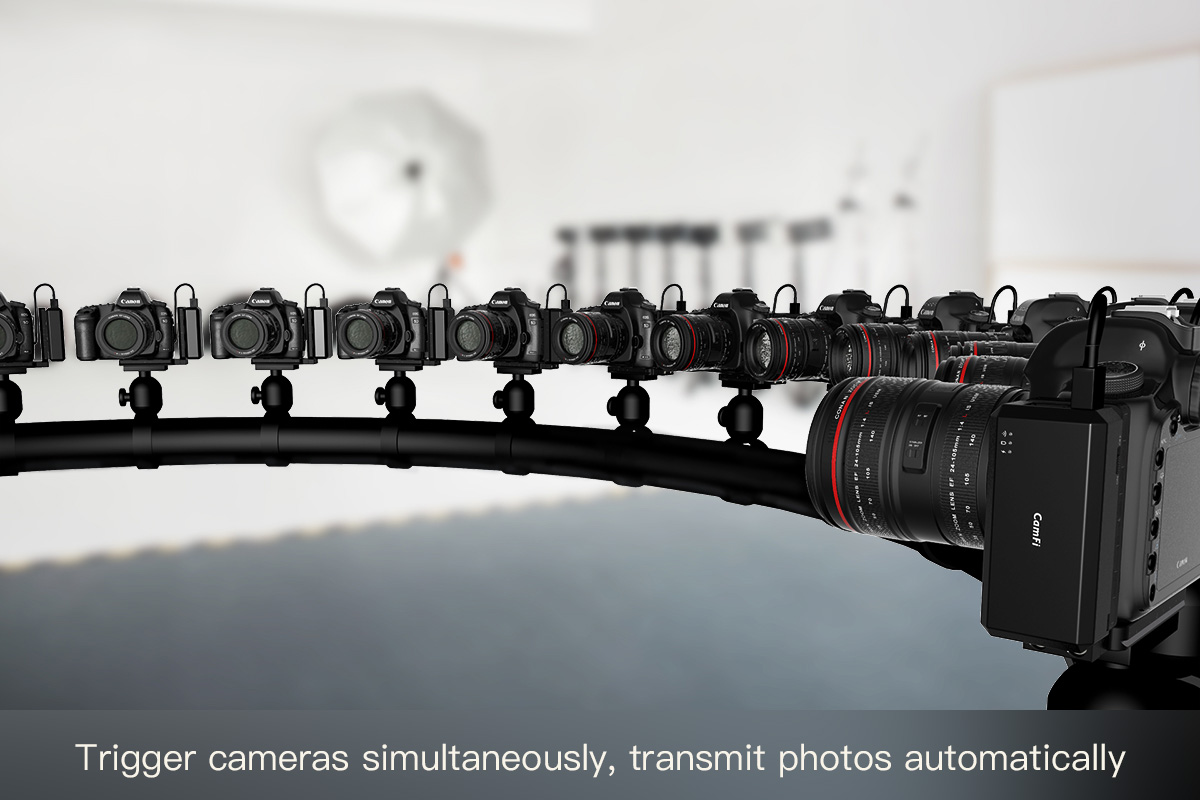 Overview
CamFi Matrix, the multi camera controller program for Windows. It allows the user to controll multi cameras with CamFi via Wifi network or ethernet network, trigger the capture at the same time, transmit the captured photos from camera to one PC immediately. It also supports the user to select one of the cameras to view the live view, change the focus, and start video recording.

CamFi Matrix can be applied for many scenorios, such as VR, panoramic photography, event photography, wedding photography.
Video Demo
Features
Control multi cameras to take pictures at the same time.
Send photos from multi cameras to one computer.
Set the transmission path of different cameras to different directories.
Select one of the cameras to open the liveview, and change the configurations (need to install the CamFi software).
Download